9/10
satisfaction score obtained from 38 respondents (2023).
30
startups supported per year.
2M€
raised in the PÉPITE Startup program.
This early-stage project acceleration program, based at Station F, is dedicated to student entrepreneurs,
in partnership with the PÉPITE network and the Île-de-France region.
Any person associated with one of the 8 Ile-de-France PÉPITEs, benefiting from the National Student Entrepreneur Status and living in Ile-de-France can apply.
Program application deadline : October 19, 2023, at 5:00 p.m.
Program start date : November 13, 2023
pépite startup Île-de-France
The 6 pillars of the PÉPITE Startup Île-de-France program
Know your market
Create a persona
Find early-adopters
Build traction to begin validating the concept

Develop the first version of your product with your users
Create a plan of action
Find your beta testers
Define a clear value proposition in order to attract your first customers

Implement a prospecting strategy using Growth Hacking techniques
Learn how to sell your product to accelerate your sales

Learn growth marketing techniques
Build a strong brand image to increase your acquisition channels

Set up a financial strategy
Discover the financing possibilities according to the complexity of your project

Learn how to pitch your project perfectly
Learn how to build your investor pitch deck
Learn how to identify the actors of this ecosystem for relevant connections
+6
thematic workshops/month.
1
follow-up by a coach and a program referent.
The partners of the PÉPITE Startup program :
pépite Startup Île-de-France
The projects of the PÉPITE Startup Île-de-France program
"The 6 months of incubation (PÉPITE program) with Schoolab at Station F marked a real turning point in the development of my startup, Constel Education. I recruited a new team composed of a CTO partner, a business angel and a communications intern. Between the 4 of us, we launched V2 of our platform, which allowed us to get twice as many participants in 3 months than in the previous 2 years!"
Discover
"This program allowed us to evolve during 6 months with a lot of resources at our disposal (workshops, content, webinars, experts, coaching) and with a network of very dynamic and dedicated entrepreneurs. This allowed us to question our Business Model and to focus our strategy on a new coaching product that works very well!"
Discover
"Schoolab is the best way to learn about structure. We felt like we went from a simple "project" to a real "business". It's the best place to learn and share knowledge and come out more confident."
Discover
pépite startup Île-de-France
Slack community
Be able to exchange with our community via our internal messaging system to help each other, ask for advice and recommendations, share good tools and best practices:
More than 1700 members: 400 active every week.
450,962 messages sent: 9,648 in the last 30 days.
More than 40 thematic discussion channels.
Join the Slack Community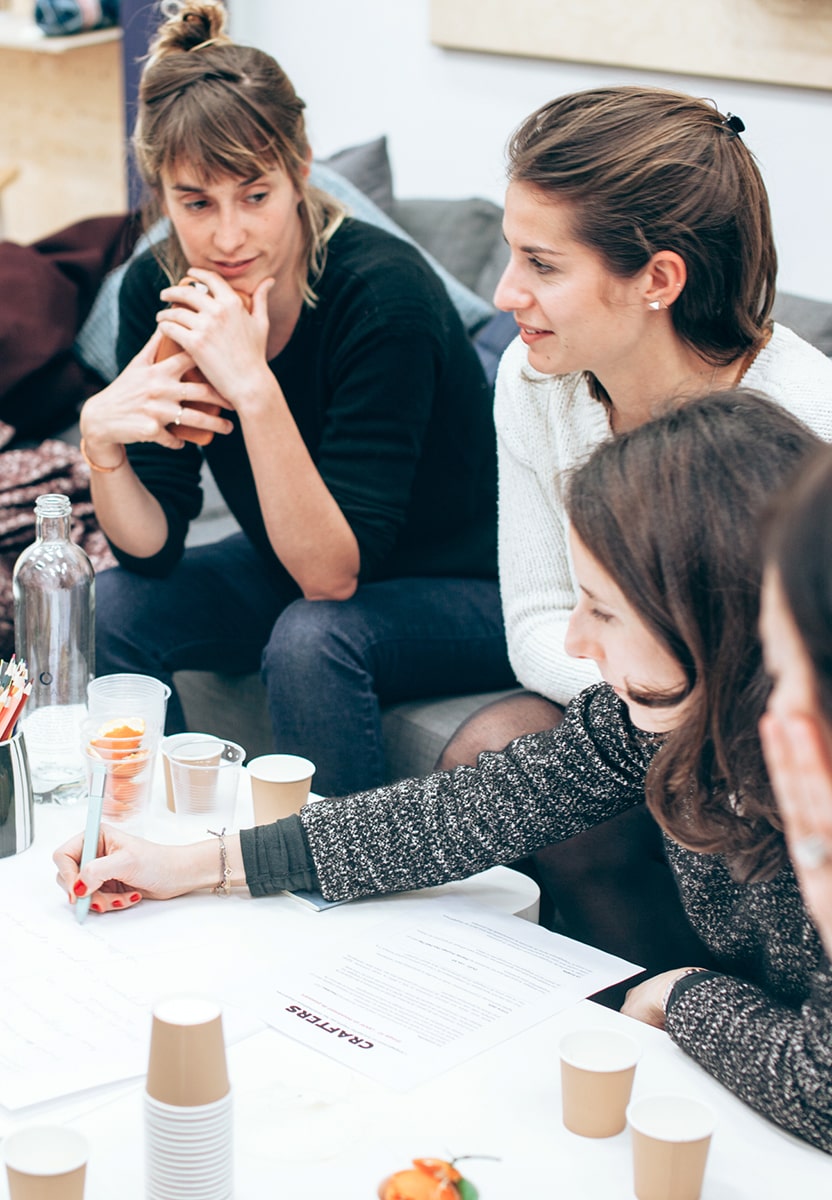 Digital Platform
Accelerate your community's projects with Schoolab's digital platform
Applications
Public page presenting the program. Customizable participant registration and project submission forms.
Communication
News board. Scheduling of newsletters. Automatic notifications and reminders.
Selection
Jury evaluation session (scorecard). Public voting (likes).
Courses and resources
A structured collaborative workspace. Modules with deliverables repository. Resource library.
Coaching
Setting up a mentor relationship. Coaching session reporting. Integrated video and chat.
Control
Content management: rights and access. Real-time tracking of engagement. Deliverable statistics and Net Promoter Score.
A collaborative French digital platform, available in white label and compliant with the IT requirements of large companies: dedicated infrastructure, high-level security, and data protection (GDPR).
PÉPITE Startup Île-de-France
The stakeholders
Pricing of the PÉPITE Start-up Île-de-France program
The price of the PÉPITE Startup Île-de-France program is 720 euros (including tax) for non-scholarship students and 360 euros (including tax) for students with scholarships.
This price includes 6 months of advising and office space at Station F.