"Yves helped us a lot. He followed up with us regularly, allowing us to progress well. One of the reasons why we decided to join Schoolab was to have a coach with Fintech expertise."
Co-fondateur KillBills - Alumni Starter 2021.
The Refactory Hub incubation program
Dedicated to entrepreneurs in mobility and circular economy, this incubation program supports the development of your solution in an operational way.
Discover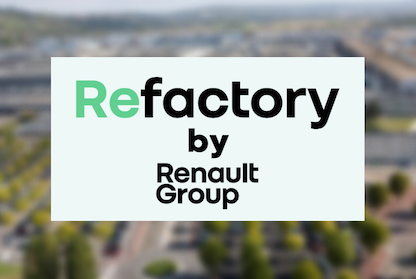 French Tech Visa Program
Make your project a reality with the French Tech Visa for Founders program. This program allows you to obtain a "Talent Passport" residence permit to develop your start-up with complete peace of mind.
Discover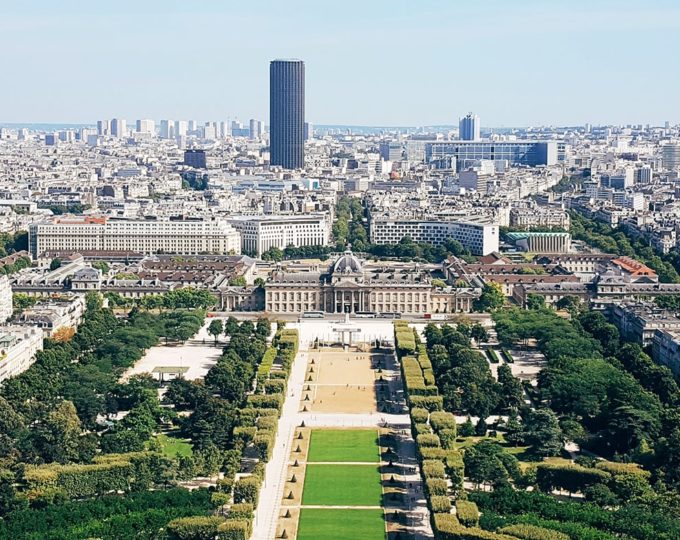 Incubation
Which program is right for me?
STARTER
Ideation and acceleration, for any type of project.
I am a motivated entrepreneur.
I have a tech-oriented (or other) project.
I need help to register my business or I have already created my company.
I need to create or improve my solution.
I want to accelerate my sales and partnerships.
I would like to benefit from expert experience.
I need support in applying for public or private funding.
RUNGIS
Entrepreneur in the food industry.
I would like to test my solution with the players at Rungis Market.
I want to have a better understanding of future food issues.
I want to rethink a sustainable supply chain.
I would like to benefit from the experience of food experts.
I want to learn from my peers and from the experience of others.
I want to accelerate my sales and partnerships.
I need support in applying for public or private funding.
PÉPITE
Student entrepreneur from Île-de-France.
I have student entrepreneur status (SNEE).
I am attached to one of the 8 Pépite of Île-de-France.
I live in Île-de-France.
I need help to register my business.
I have a tech-oriented project.
I want to work full time on my project.
I need support in applying for public or private funding.
All programs are accredited by :
start-up offer
The Alumni
What is a startup incubator?
By definition, a startup incubator is a structure designed to support project leaders who wish to launch or develop their innovative business. For a young entrepreneur, the success of his projects means the implementation of a number of actions and knowing how to be efficient on all fronts.
The accumulation of these daily actions can seem impossible to overcome or complex over time. The whole point of using a startup incubator is to be able to move forward with a structured action plan, while being accompanied at every step by experts in innovative business creation.
An incubator is also a real accelerator in the development of an innovative company. Young entrepreneurs progress within an ecosystem that advises, guides and accompanies a budding entrepreneurial strategy that is refined day by day.
How does a startup incubator work?
From the birth of an idea to the creation of a startup. In other words, the main role of startup incubators is to support innovative business creation projects by clarifying the idea and the relevance of the projects.
Startup incubators mobilise their own resources to support the creation of an innovative company. This is the principle behind the Starter program, a Startup Schoolab incubator. Every year, hundreds of startups choose to place their trust in the Schoolab Innovation Studio. Each project is carried out using an agile method to ensure success.
As a pioneer of Design Thinking in France, Schoolab also offers project leaders the opportunity to join a diverse community of experts, entrepreneurs and alumni. This ecosystem is conducive to the emergence and development of a startup. Schoolab also has partnerships with prestigious universities such as Centrale Paris and UC Berkeley.
What are the services offered by a startup incubator?
The challenge of launching a startup is to do and know how to do it, with the application of a powerful strategy. Similarly, it is also advisable to direct your search towards a startup incubator that corresponds to your sector of activity (FinTech, FoodTech, etc.).
Innovation offers a wide range of possibilities and is not exclusively reserved for the fields of pure technology and science. Thanks to the evolution of digital technology, it is now possible to implement innovation in a business approach, an economic model or in a social and inclusive economy.
Based on this principle, there are many possibilities for growing an entrepreneurial project through innovation. Here are the main services offered by a startup incubator:
Group and individual support: a training programme throughout the support period, advice, coaching sessions with experts, trainers and mentors who listen to your needs. Both the group and personalized support, guides innovative project leaders to rapidly develop their skills.
Dedicated workspace, in person or online: Most of the time, startup incubators offer participants access to a dedicated workspace for inspiration, collaboration and innovation. To go further, the Startup Schoolab incubator in Paris offers an exclusive learning experience with the 100% digital platform that provides an engaging and intuitive experience for its users across France.
Network: Developing a strong network is essential for those who want to launch a startup. In this respect, Schoolab has a diversified ecosystem (innovative companies, students, major groups, partners, etc.). With the right connections, it becomes easier for a project leader to talk to potential investors.
In short, opting for a startup incubator allows you to go further in creating your innovative company. Do you want to take action and develop a sustainable business in an inspiring ecosystem? Contact us for advice tailored to your needs.