With locations in France, the United States, and Vietnam, Schoolab offers several in-house spaces for your office area or event.
Renting office space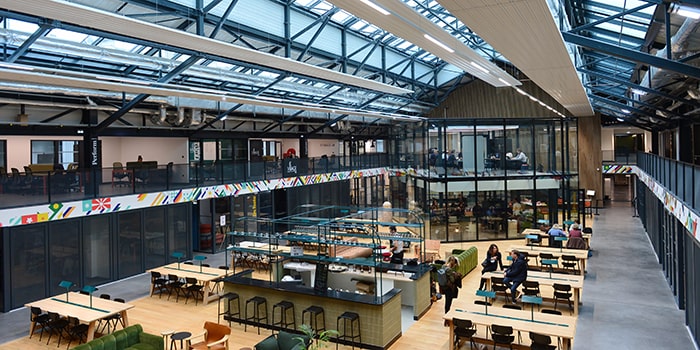 Rent flexible and fixed locations at MoHo.
Experience a unique and iconic space. MoHo is made up of a global community that works together in spaces designed to inspire innovation and foster collaboration.

Reserve a workstation or office space at Schoolab.
Join our community at our central Paris location: 15 rue de Milan in the 9th district, near Saint-Lazare train station.
Reserve event spaces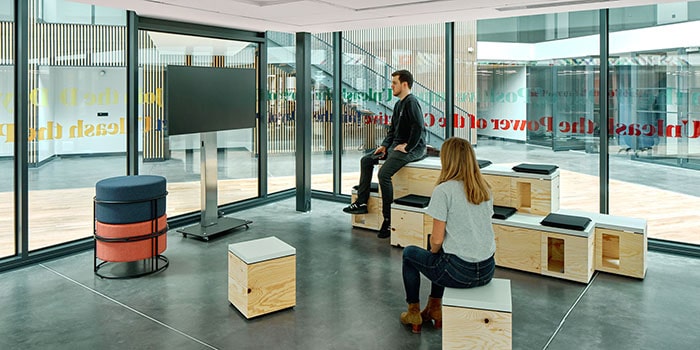 Organize an event at MoHo in Normandy
Plan and organize your meetings, seminars, creative workshops, brainstorming sessions, or team building in an inspiring and unique location at 2 Rue de la Gare, 14000 Caen.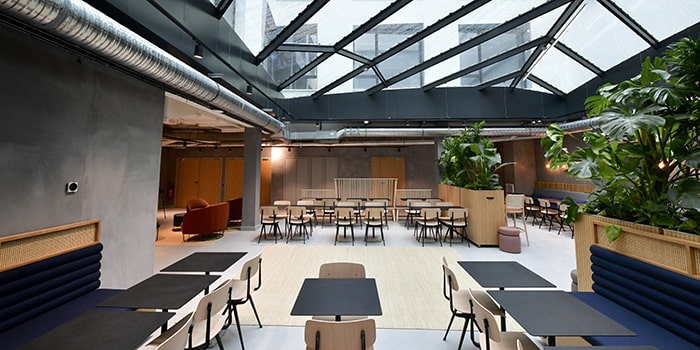 Organize events at RaiseLab
Located in the République district in Paris, RaiseLab has flexible event spaces, a rooftop, and a recording studio to welcome your clients, partners and collaborators.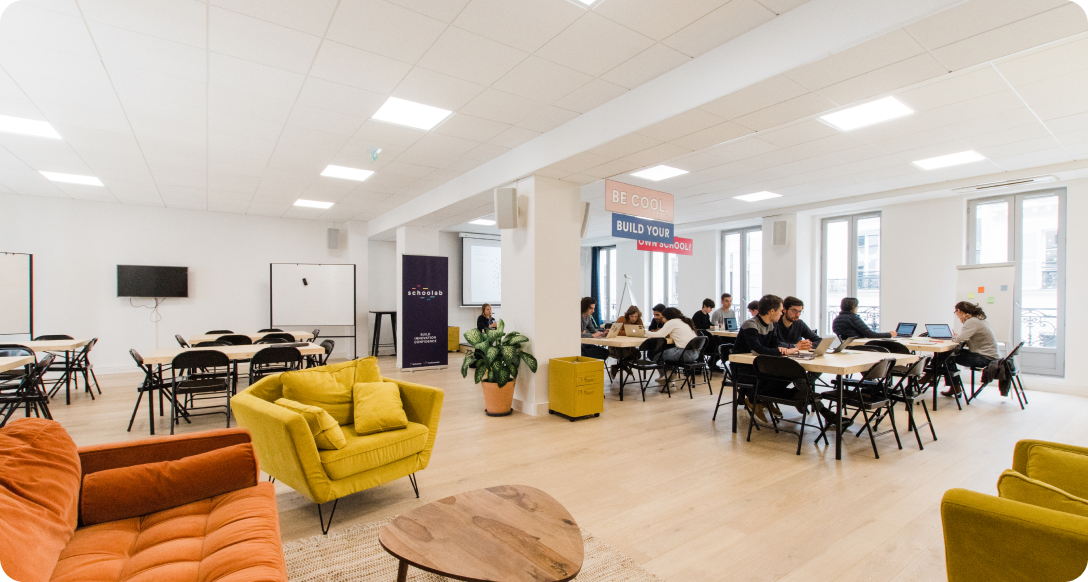 FAQ
Frequently asked questions
Yes, it is possible to come and work as a team at Schoolab. Our coworking spaces foster creation and innovation in a welcoming environment.

Billing is monthly. Payment for office space at Schoolab is made by direct debit or bank transfer.

A coworking space is a place that welcomes workers (entrepreneurs, startups) who wish to take advantage of a shared work space to:

– Change their usual work environment.
– Create and/or develop their network in a friendly and inspiring common space. Coworking spaces at Schoolab facilitate the exchange of ideas and creativity between those in the work space.
– Share work equipment (desk, computer, printer) and access common areas to interact with others.

Yes. Coworking at Schoolab gives you access to a café/bar. The Schoolbar is a dedicated space for your coffee and lunch.